TraceRoute is a tool that traces the route ( the specific gateway computer at each hop) from a client machine to the remote host by reporting all router IP addresses between. It also calculates and displays the amount of time each hop takes. TraceRoute is a handy tool for both understanding where problems exist in the Internet network and getting a detailed sense of the Internet itself.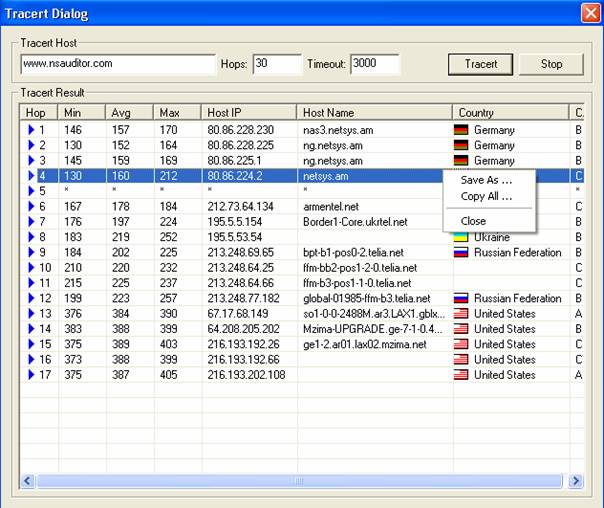 To start the process enter the host addres into Tracert Host and click on the Tracert button.
The following parameters can be set during the process:
Hops - the number of hops to trace.
Timeout – the maximum time that TraceRoute will wait for the response form router.
The traceing process results can be stored in the text file by right clicking and selecting Save As popup menu item.
To stop the traceing process click Stop.