June 27, 2012
-- Nsasoft has released
BlueAuditor
Wireless Personal area Network Auditor
software version
1.4.8
, the new version updates Scan and Monitors mobile devices in a wireless network feature.
BlueAuditor is a wireless personal area network auditor and easy-to-use program for detecting and monitoring mobile devices in a wireless network. It can discover and track any mobile device within a distance between 1 and 100 meters and display key information about each device being detected as well as the services device provided.
A single BlueAuditor license costs $19.50, and may be Orderingd securely online at http://www.nsauditor.com/order.html
Free 15 days demo versions are available.
For more information please visit SpotIE home page http://www.wirelessnetworktools.com
Download URL: http://www.nsauditor.com/downloads/blueauditor_setup.exe
Product page link: http://spotauditor.nsauditor.com
Download link: http://www.nsauditor.com/downloads/spotauditor_setup.exe
Pricing & Availability
BlueAuditor runs under Windows 7, 2000, XP, 2003, Vista. The product costs $19.50 (US) for a single-user license and available immediately through the Nsasoft store and its authorized resellers worldwide. Licensed users get free lifetime updates and premium technical support. More information is available from www.nsauditor.com
About
NsaSoft US, LLC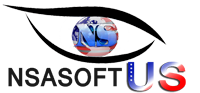 NsaSoft US LLC
was founded by a group of experienced network and security professionals with management of Mr. Varuzhan Kankanyan, a network and system engineer with more than 30 years of experience in the security research and development, telecommunications systems and networking fields. All the founders actively participate in engineering, production and marketing of our products. We are growing rapidly thus involving more and more talented people in our projects, generating new ideas, supporting existing products. We are building the company on a set of core values, and we are always looking for people who share our values and believe in our mission. NsaSoft US LLC. is a privately owned software company headquartered in Las Vegas, USA, specializing in network diagnostic and monitoring applications for businesses and end users. Today its products and custom solutions may be found in businesses all over the world, including a large number of Fortune 500 companies, as well as in thousands of smaller ventures. Nsasoft is a leading provider of Network Information and Security Utilities. We are proud that our software helps customers in many countries around the world. Today our client base encompasses thousands of companies, government and educational organizations. The most well known companies are using our software. We are determined to deliver highest quality software. We strongly believe that wise and well-thought design is a key to success in software business. Although we work very efficiently and we have a lots of innovative ideas in line to be implemented, we approach the process of releasing our solutions to the customers with great diligence and accuracy, providing flawless stable programs and managing to simplify and improve customers' experience.