November 2, 2012 (Nsasoft)

- Nsasoft has released SpotMSN version 2.3.3, the new version updates MSN and Live messenger password recovery.
SpotMSN

recovers MSN messenger, Windows Live Messenger and Windows Messenger saved password. Many applications under Windows system allow a convenient storage of frequently used passwords. SpotMSN allows to recover and restore any lost or forgotten password ever entered and saved in MSN or Live messenger. The typed password is not displayed on the screen, and instead of the real password, you see a sequence of asterisk (*****) characters. SpotMSN password recovery utility can reveal the passwords stored behind the asterisks in MSN or Live messenger password text-boxes.

SpotMSN is the best MSN password finder that instantly cracks and decrypts the MSN Messenger passwords saved on your computer.

A single SpotMSN license costs $17.50, and may be Orderingd securely online at http://www.nsauditor.com/order.html

Free 15 days demo versions are available.

For more information please visit SpotMSN home page http://www.nsauditor.com/spotmsn.html
Download URL: http://www.nsauditor.com/downloads/spotmsn_setup.exe

Pricing & Availability

BlueAuditor runs under Windows 7, 2000, XP, 2003, Vista. The product costs $19.50 (US) for a single-user license and available immediately through the Nsasoft store and its authorized resellers worldwide. Licensed users get free lifetime updates and premium technical support. More information is available from www.nsauditor.com

About

NsaSoft US, LLC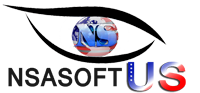 NsaSoft US LLC was founded by a group of experienced network and security professionals with management of Mr. Varuzhan Kankanyan, a network and system engineer with more than 30 years of experience in the security research and development, telecommunications systems and networking fields. All the founders actively participate in engineering, production and marketing of our products. We are growing rapidly thus involving more and more talented people in our projects, generating new ideas, supporting existing products. We are building the company on a set of core values, and we are always looking for people who share our values and believe in our mission. NsaSoft US LLC.