Ping is a tool that provides an opportunity to verify that the specified IP address ( the address from Ping Host ) exists. This tool is used to ensure that a host you are trying to reach is accessible. Ping also can be used with the host that is reachable to see how long it takes to get the response back ( this value will be shown in the field Time ).
Also you can get information about the operating system of remote host ( this information is in the field Guest OS ).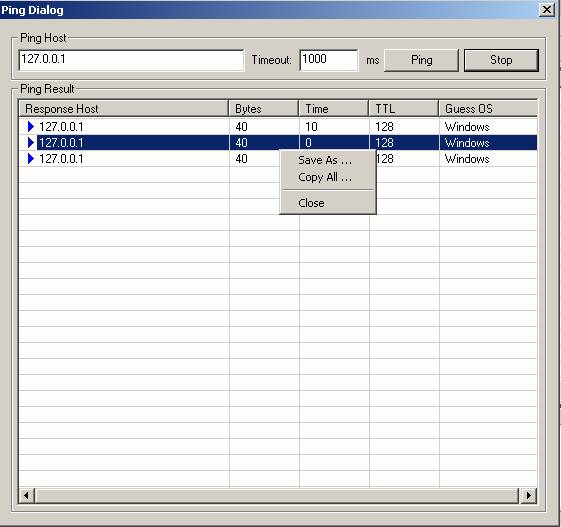 The ping process results can be stored in the text file by right clicking and selecting Save As popup menu item. To stop the ping process click on the Stop button.