Remote Shutdown allows remotely shutdown or restart network computers. You can specify a Shutdown Delay to display a message. The applications running on the remote computer will be closed. If the flag Reboot After Shutdown is set the system will be rebooted.
To specify a computer or a range of computers click on the button Add Machine. The Host Range and Credentals Dialog will be displayed.
To shutdown the remote computer (s) set all necessary parameters and click Execute.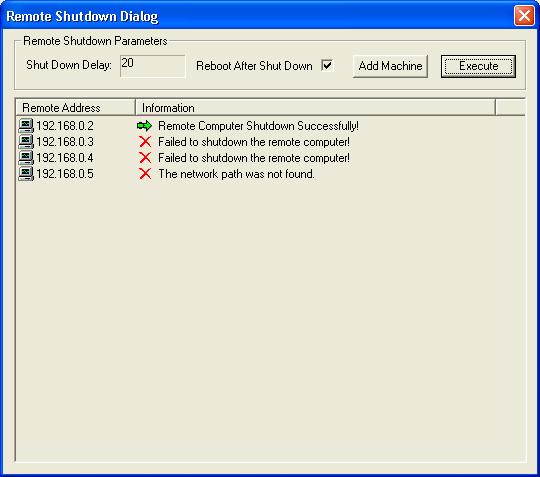 The dialog contains the results of shutdown process. The column Remote Address contains the IP address of the specified computer and the column Information contains the status of shutdown process for the mentioned computer.