Process Details shows the process details. The dialog contains information about Module Details ( Version, File Version, etc. ), Process Details ( Exit Status, Affinity Mask, Base Prioriyty, Process Id, Parent Process Id ).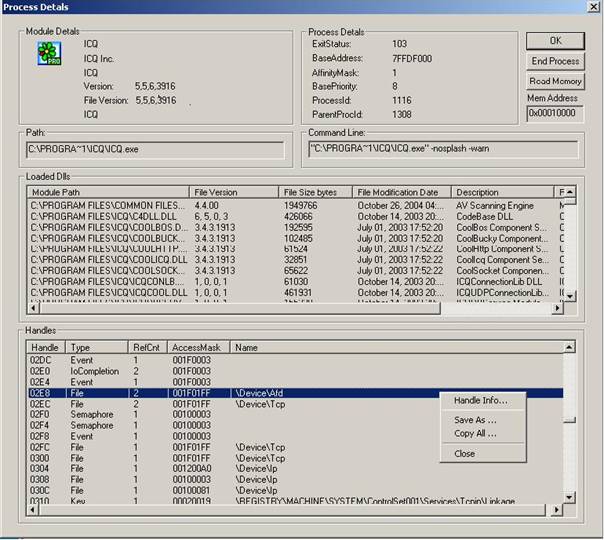 Path and Command Line contain the executable file path and the command line string accordingly .
Loaded Dlls section contains information about loaded dlls , including Module Path, File Version, File Size, File Modification Date, Description, etc.
Handles section contains handle information including Handle, Type, RefCount, AccessMask, Name.
Handle Info – shows the selected handle information.
Save As – saves the data to the text file.
Copy All - copies all rows.
Close- closes the dialog.