Report tool allows to view all network security audit reports generated in XML or HTML format and open selected report in an internal report viewer. The Network Security Auditor module allows generating reports in both XML and HTML format, so the opened report files can be in XML or HTML format. You can find an example of HTML report at http://www.nsauditor.com/docs/reports/nsaudit.xml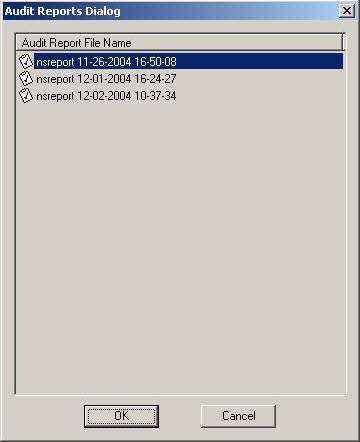 All generated report names will be in the reports dialog. To view a specific report select the Audit Report File Name from the dialog and click OK. The report will appear in the screen with the following format: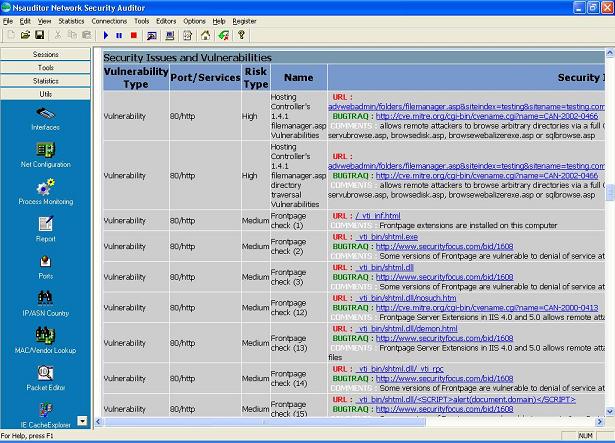 You can convert the XML or HTML report to PDF format by right clicking on the report and selecting the menu item print. After select "Adobe PDF " as a printer and if you have installed Adobe Acrobat the document will be converted to PDF format.