Domain Name Search Software : Find The Best Domain Name for Your Business
October 31, 2012 - Nsasoft LLC. today announces the immediate availability of DNSS Domain Name Search Software 1.0.7. The new software is the easiest to use toolkit and most cost effective software on the market for finding great web site domain names. The software checks hundreds and thousands of potential domain names for your business and allows to find great domain names that you would not normally have thought of. DNSS Domain Name Search Software includes an in-built popular search keywords and domain name generator for generating thousands of related domain names. Find high-quality available popular domain names including .com, .org, .net, .biz, .info, .edu, .eu, .ca in Minutes!
The Importance of Finding a Relevant Domain Name
Currently domain names carry significant weight in Google's relevancy algorithms if they match the search query. Also When running an online business, it is very important to put some consideration into the domain name that you use, since this is one of the first impressions that a potential customer will have of your company, which is what makes it so important to the online marketing process as a whole.
The name that you choose should, first of all, be easy to remember and be relevant to the products - services of your business.
With DNSS Domain Name Search Software you can find relevant domain name(s) to the products and/or services of your business.
Pricing & Availability
DNSS Domain Name Search Software runs under Windows 7, 2000, XP, 2003, Vista. The product costs $17.50 (US) for a single-user license and available immediately through the Nsasoft store and its authorized resellers worldwide. Licensed users get free lifetime updates and premium technical support. More information is available from www.nsauditor.com
About
NsaSoft US, LLC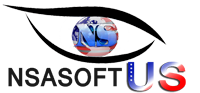 NsaSoft US LLC
was founded by a group of experienced network and security professionals with management of Mr. Varuzhan Kankanyan, a network and system engineer with more than 30 years of experience in the security research and development, telecommunications systems and networking fields. All the founders actively participate in engineering, production and marketing of our products. We are growing rapidly thus involving more and more talented people in our projects, generating new ideas, supporting existing products. We are building the company on a set of core values, and we are always looking for people who share our values and believe in our mission. NsaSoft US LLC. is a privately owned software company headquartered in Las Vegas, USA, specializing in network diagnostic and monitoring applications for businesses and end users. Today its products and custom solutions may be found in businesses all over the world, including a large number of Fortune 500 companies, as well as in thousands of smaller ventures.
NOTE TO EDITORS: For additional information visit Nsauditor.com
Product page link: http://www.domain-search-software.com
Download link: http://www.domain-search-software.com/downloads/dnss_setup.exe
Download Domain Name Search Software
There's a lot to say about DNSS Domain Name Search Software. Have a look at the
Domain Name Search SoftwarE MORE INFORMATION